Camiguin Island Summer Destinations – Five Reasons Why You Should Visit the Island Born of Fire
Click the image to expand it.
Summertime in the Philippines!
Have you decided already where to spend your summer vacation yet?
Here in the Philippines, there are absolutely plenty of idyllic spots that are perfect for the summer season. Among the most well-known are Boracay, which is known for its white sand beaches, and Cebu, which is famous for the Sinulog Festival and its luxurious beach resorts.  But if you are looking for a paradise that has perfectly preserved its beauty and natural resources, then we suggest you visit the Island Born of Fire.
Located in the Bohol Sea, and about 10 kilometers off the coast of Northern Mindanao, Camiguin Island is one of the most idyllic places in the Philippines to spend your summer vacation. Next to Batanes, this island is the second smallest province in the country in terms of land area and population. But despite being its Lilliputian size, Camiguin is actually a paradise that awaits to be discovered.
If you haven't yet explored the island yet, then here are top five reasons to visit Camiguin this summer season:
It Boasts Crystal-Clear Azure Waters and Fine White Sand
Love the beach so much? The island of Camiguin actually boasts beautiful beaches with crystal-clear turquoise-colored waters, calm waves, and powdery white sand.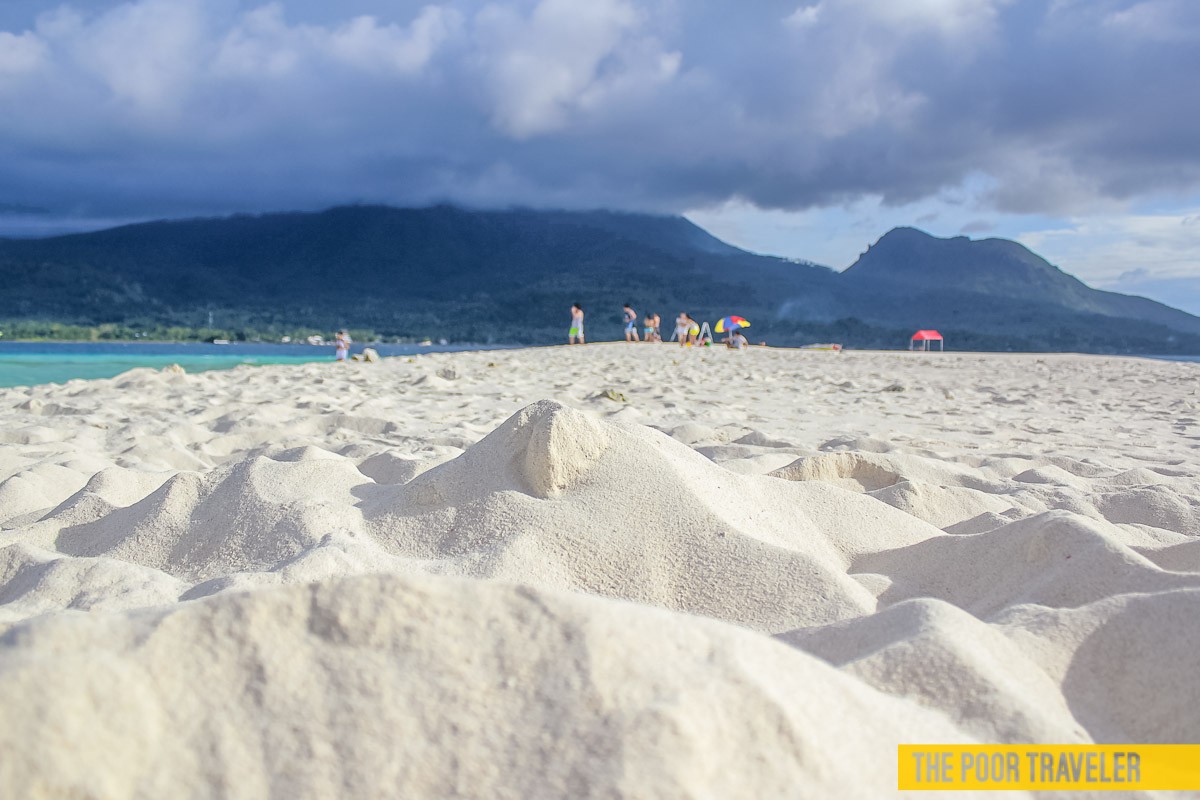 You can head to Mantigue and White Island, two island beaches featuring pristine seawaters and powdery white sands. White Island is located on the west of Mambajao while Mantigue Island is on the south side of Mambajao. Apart from being spectacular beaches, these two islets in Camiguin are also perfect diving spots.
It Has One of the Most Peculiar Cemeteries in the World
When visiting Camiguin, one shouldn't skip checking Barangay Catarman, which is famous for its unusual attraction—the Sunken Cemetery. This cemetery in Camiguin is one of the most peculiar burial sites that you can ever see across the world.
What used to be a public cemetery situated near the shore in Barangay Catarman submerged after one of the seven volcanoes in Camiguin erupted in the 1870s. Today, Sunken Cemetery is a popular tourist spot and diving site on the island. In 1982, a huge white cross was erected lying 20 feet underwater to serve as a marker of the location of the century-old burial site.
It's a Complete New Culinary Experience
Being isolated from the rest of Mindanao, Camiguin has developed a unique gastronomy. From its delectable seafood dishes—especially kinilaw—down to the crispy kiping that is usually sold in the entrance of popular tourist spots in the island, you will surely enjoy their unique and distinct food offering. They even have squid chicharon for only PHP 20.00 per pack! And by the way, are you even aware that Camiguin is the home of the famous Vjandep Pastel? Check GASA in Mambajao if you want to take home boxes of these sweet pastels for pasalubong.
Camiguin has also plenty of restaurants where you can enjoy the freshest and most delicious dishes. Samuel by Vjandep, for instance, is known for its buttered chicken, super moist chocolate cake, lomi, and sizzling sisig.
It's a Total Summer Destination Package
The island of Camiguin does not just have spectacular beaches; it also has majestic waterfalls, cold springs, breathtaking mountain trails, century-old ancestral houses, and fish sanctuaries. And because the island is made up of seven volcanoes (Mt. Hibok Hibok, Mt. Vulcan, Mt. Tres Marias, Mt. Mambajao, Mt. Timpoong, Mt. Uhay, and Mt. Guinsiliban), Camiguin also has several hot springs!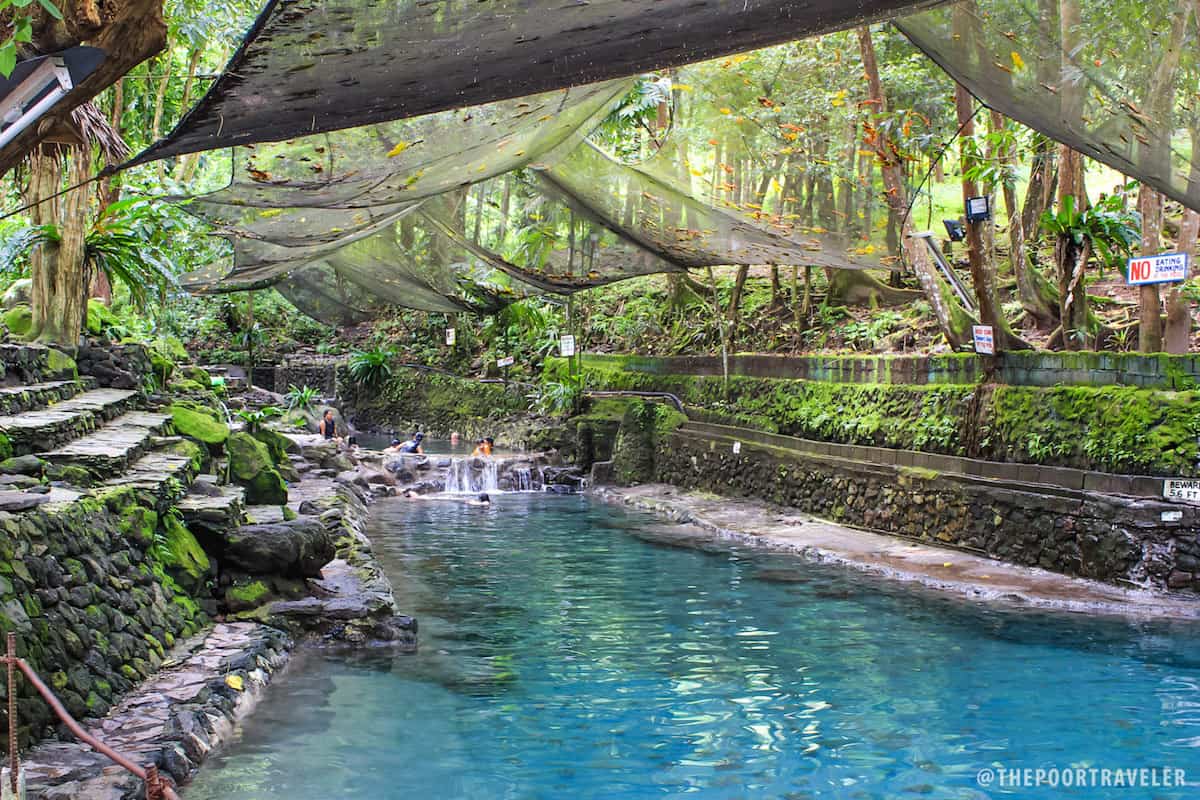 Sights to see and luxurious waters to dip in—visiting the island of Camiguin makes for one awesome trip! You have plenty of places to check and activities to do. Who says island life is boring?
It Has the Sweetest Lanzones in the Country   
Every third week of October, the whole island of Camiguin celebrates the annual Lanzones Festival. The festival is celebrated in time for the season of lanzones. Camiguin is famous for having the sweetest lanzones in the country. If you haven't had a taste of their lanzones, then you better plan your next Camiguin trip this coming October.
Camiguin Island is definitely a paradise worth exploring this hot season. It has the best beaches, the most relaxing cold and hot water springs, majestic waterfalls, and delicious foods. And if you are looking for a comfy but affordable accommodation, go check Ba'ay by Vjandep. It's absolutely the perfect place to stay while exploring the whole island. For the best Camiguin Island Summer Destination, go check Ardent Hot Spring, Sto. Niño Cold Spring, Bura Soda Swimming Pool, Katibawasan Falls, White Island, and Mantigue Island.
Have an awesome summer vacay!